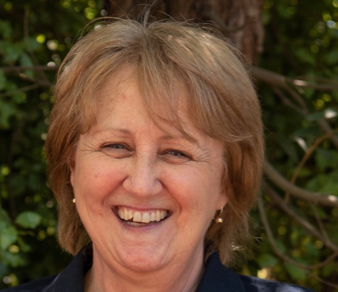 Hello everyone. My name is Rose Chipperfield  ( Mrs Rose) and I am the Teacher of the Butterflies group. I have a  Bachelor of Education qualification, and I have been teaching for many years in the Somerville community, and teaching at Somerville Kindergarten since 2016. My husband Peter and I share a blended family – 5 children and 5 beautiful grandchildren. As a teacher, a parent and a grandparent I am always constantly amazed, amused and inspired by children's curiosity and their desire to explore and ask questions. I believe that children have an innate curiosity and thirst for knowledge and I know that they learn best when they are playing and when they are having fun – through exploration and hands on  experiences . At kinder we provide a safe, secure environment for the children to learn, develop skills, make new friends and have lots of fun 🤗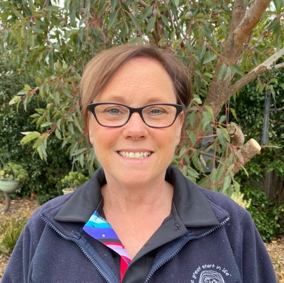 My name is Leanne (Mrs Hardy) and I am the assistant of the Ladybugs and Butterflies  Groups. I live in Langwarrin with my husband, my adult children, my cat and my dog. I have worked within the Early Childhood Sector for many years and  have been part of The Somerville Kindergarten Community since 2017. I hold my Diploma of Children's Services and currently working towards completing my Bachelor of Early Childhood Teaching.  My aim is to create a warm and welcoming environment for your child/ren, believing that children achieve their optimum development when they feel safe, secure and supported.  I love seeing children grow and develop through their pre-school years. I look forward to getting to know you and your child/ren throughout this next stage of the lives.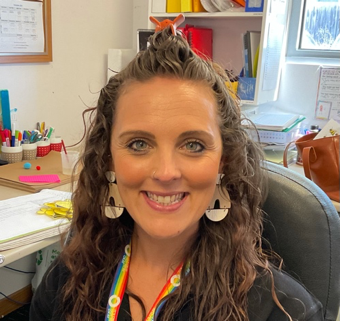 Hello to all of our Somerville Kindergarten families! My name is Jess Lia and I am the teacher of the Honey Bees group. Some of you may have seen my face around town, as I have lived in Somerville my entire life!! You might see me walking around with my family, my husband Ryan and my kids Sonny and Colbie, and of course our puppy Nala! I also love camping, running and cooking! I love my job and feel so lucky to be able to work with amazing little ones everyday that constantly make me smile! I am passionate about providing high quality early education and supporting all children to reach their full potential. I am energetic, enthusiastic and I pride myself on creating inviting and positive learning environments, which encourage children to develop a love and curiosity for learning.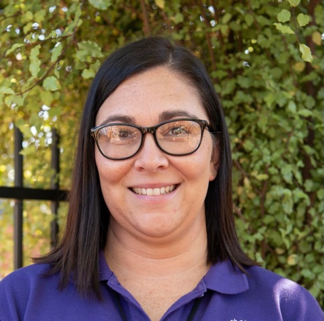 Hello, my name is Lauren Matthews and I am the teachers assistant for the Honey Bees 4 year old kindergarten group for 2022. I live in Hastings with my husband, 4 children, 2 cats and 1 dog.My hobbies are going to the beach, travelling and baking.I completed my Diploma in Early Childhood Education in 2018 and have worked in the industry for 4 years. I am so excited to get to know you all and see how your children grow and develop at Somerville Kindergarten.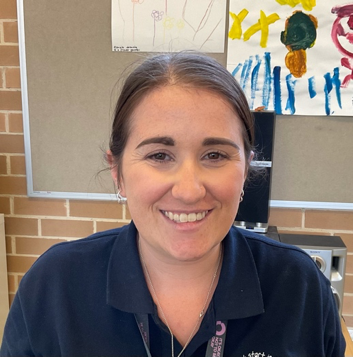 Hi! My name is Teana and I am very excited to be joining the team at Somerville Kindergarten. I am thrilled to be teaching the Ladybug's group and I am looking forward to a year of learning, fun and adventure! I can't wait to learn all about you, but first I'll tell you a little bit about me… I'm a local girl who was born and raised in Somerville, before moving to Pearcedale with my Fiancé Nicholas last year. I studied my Bachelor of Early Childhood Education and Care at Deakin University graduating in 2017. Straight out of university I began working as a Casual Relief Teacher at Primary Schools around the Mornington Peninsula and worked casually in retail at the same time. In 2020 I took on the role as the 4-year-old Kindergarten teacher at Wagtail Cottage child care in Somerville until October of 2021 when I left to begin my maternity leave.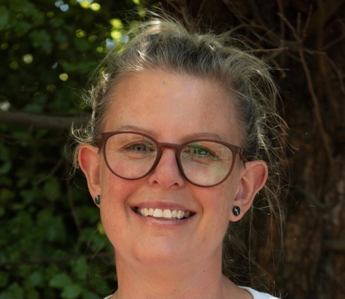 Administration
Hi my name is Sam McDonald and I live in Somerville. I'm married with 2 children Tyla 18 and Jett 16. I've worked at the Somerville Kindergarten in the office for the last 15 months and absolutely love it !! I work every Monday, Tuesday and every second Thursday. I love interacting with the children on a daily basis and watching them grow as the year goes on. The Somerville Kindergarten is a great place to work and it's a pleasure to go into work each week.